Make Money From Home Doing
Something That's Fun and Easy!

Get Into The
Gift Basket Business!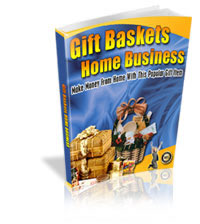 Have you been searching for something that you can do from home to make some extra money or maybe even a full-time living, but haven't found the right opportunity yet?
From: Bridget Mouton
Date:
We have a new newsletter! Get tips and ideas on everything about "Your Gift Baskets"!
Thanks For Signing Up